Now available as the original 'Nova Lite'

GT 120 NL


or with Compost Maximiser GT 120 CM
Ideal for small and medium applications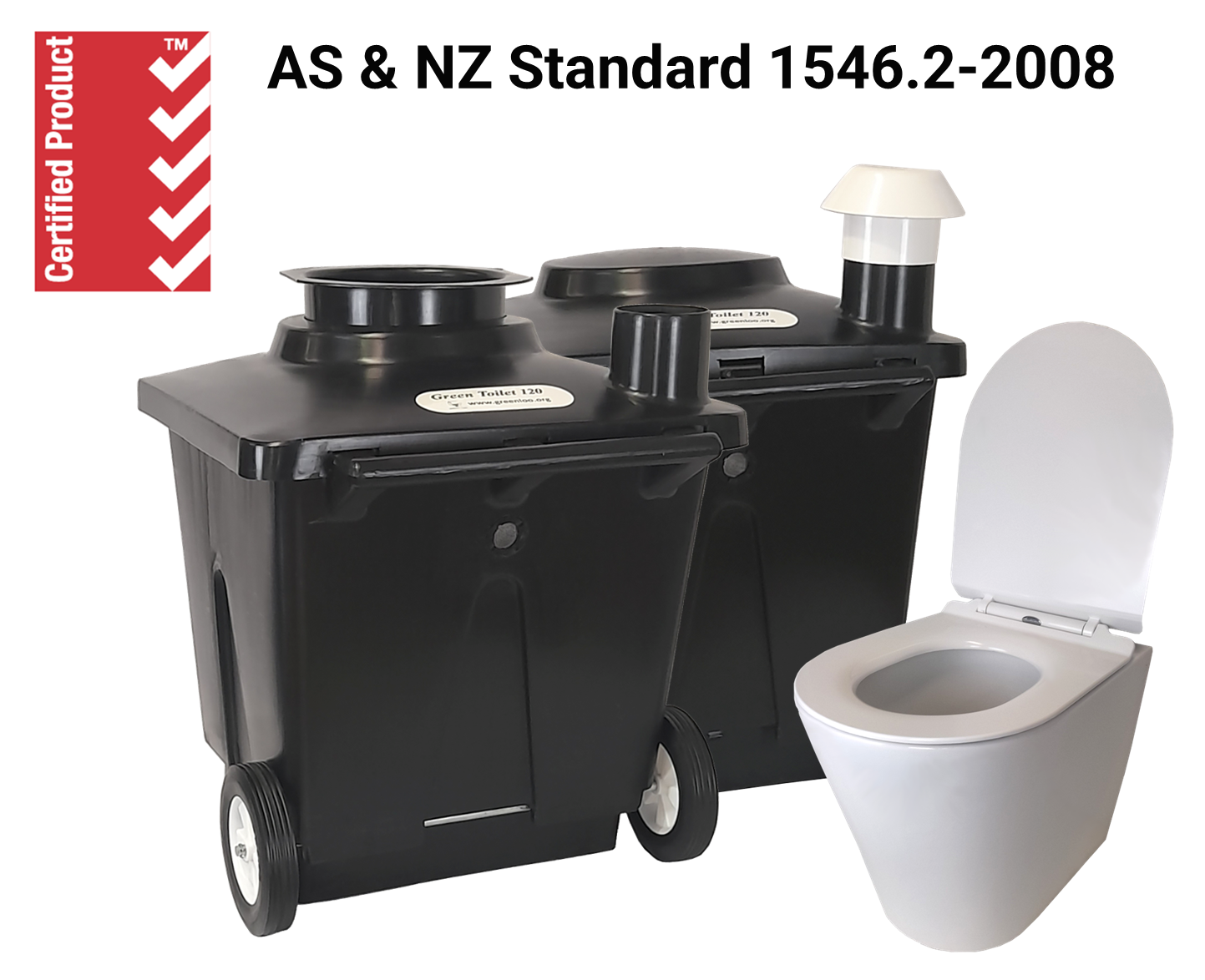 The GT 120 NL – $1,795.00
The Best Value System on the Market!
Exclusive patented composting technology

Waterless, odourless & hygienic – No chemicals

Solar option available

Quick, easy installation – by any handyman

Sturdy & simple design – break-down proof

No fuss maintenance

Unlimited capacity – easily added onto, if required

Locally made with recycled material

Now available as the original GT 120 NL or the new GT 120 CM with Compost Maximiser
The GT Split System Composting Toilet:
Split Systems are the largest type of composting toilet. The compost treatment tank/chamber is below the bathroom floor. Therefore a larger composting container (which equates to a larger composting capacity) is used. All you see in the toilet room itself is the toilet pedestal ("throne"). The UN award winning GT systems are Australia's most affordable split system relative to capacity.
The capacity can be increased, just by adding more spare composting chambers (comes with 2 containers as standard). These can be purchased when the system is initially bought, or if the need for them arises. 1 extra container increases the capacity by 100%.
Green Loo cares deeply about the Earth and her precious resources – we believe in a world where we put 'People Before Profits' and we are doing 'our bit' by offering this superior system at a seriously minimized price.
Unlike other companies, we don't include a roll of fancy toilet paper to make us seem generous and then proceed to hide essential components as 'optional extras'. We respect our client's intelligence more than that – and rather offer you great price.
Green Loo doesn't believe in over-engineering, and we don't  include things like compost mixers and double wall construction. We believe that it adds unnecessary costs to the retail price and delivers negligible, or indeed negative benefits to the final product. Indeed, double wall construction, due to inherent design flaws, CAUSE HEAT LOSS, RATHER THAN PRESERVE HEAT!
Here at Green Loo we believe strongly in the KISS principle – and best prices for you.
Specifications GT 120:
The GT 120 measures 600 w x 650 d x 700 mm high, the adjustable chute extends up to an extra 550 mm.
The volume of the system is two containers at 120 l each, which services 4 people full time (18 visits daily (average), 6,570 visits annually (approximately)).
Each spare container purchased adds 4 – 6 people extra to this capacity
The GT 120 CM $ 2,095.00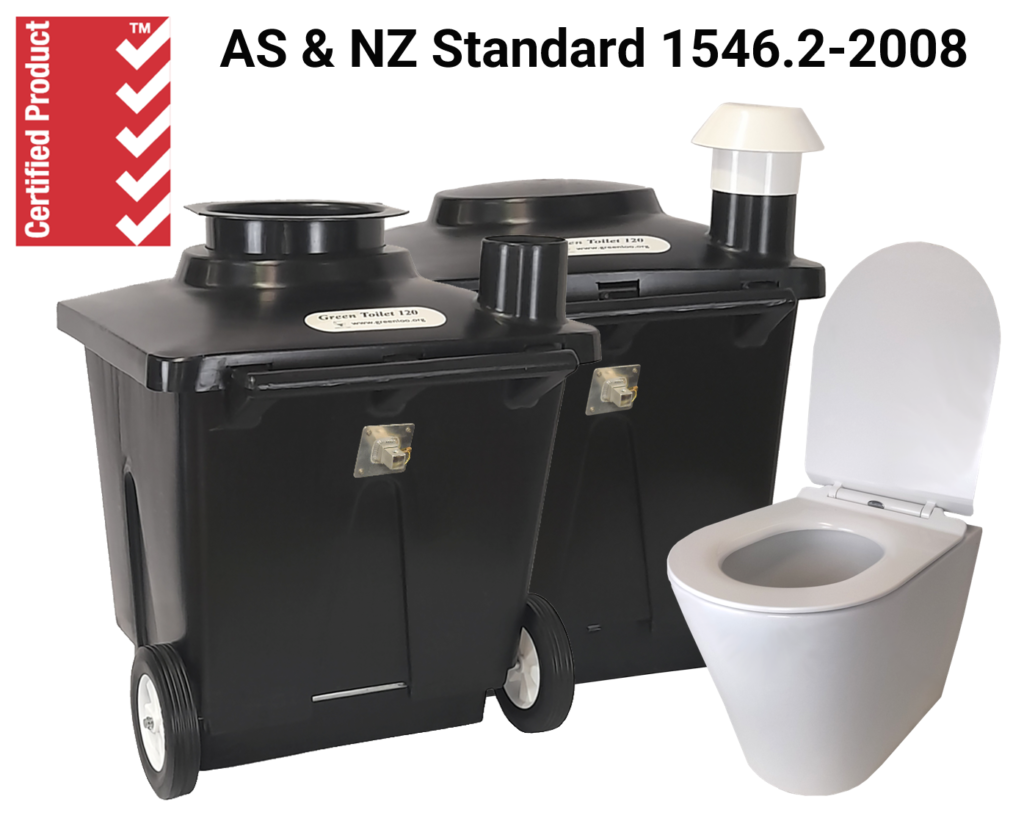 The picture below shows a GT 120 system (2 containers included standard plus optional extra container) therefore servicing up to 8 people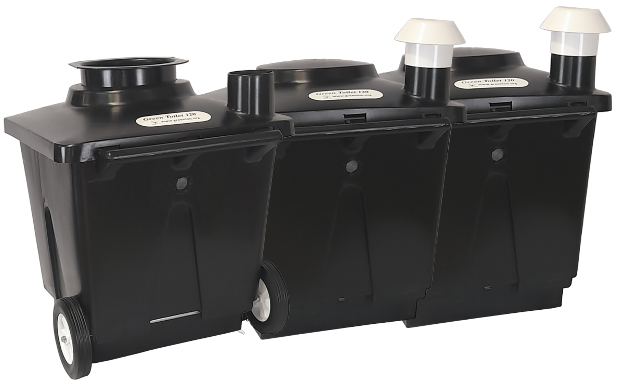 View our video about Green Loo's GT 120 and GT 330 systems. Please note that since the video was made, the included waste chute is now 550 mm long. Also there are now 2 different installation options – see the second video for this. Although the video was made with the GL series, it also applies for the GT series and shows the versatility of the system.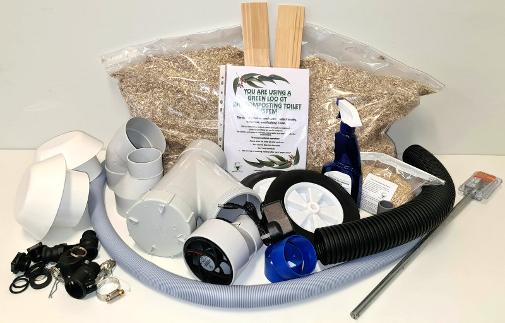 Green Loo's GT 120 and GT 330 kits come with everything you need to set the system up: One Composting container with waste chute, spare container with sealed lid, timber rails, heavy duty wheels & axle, 12V fan & 12V/240V transformer, vent fittings, excess liquids drainage hose & fittings, composting bacteria, liquid enzyme cleaner, 2 to 3 bags of covering material/bulking agent, wall sign, instructions & an 'Oslo' Pedestal.
For transport cost reasons we don't include the lengths of 100mm vent pipe which are easily available from your local hardware/plumbing store and the slotted drainage pipe etc. However, you can purchase our Vent & Drain Kit if you wish 'to make life easy'.
The  Porcelain 'Oslo'  Pedestal.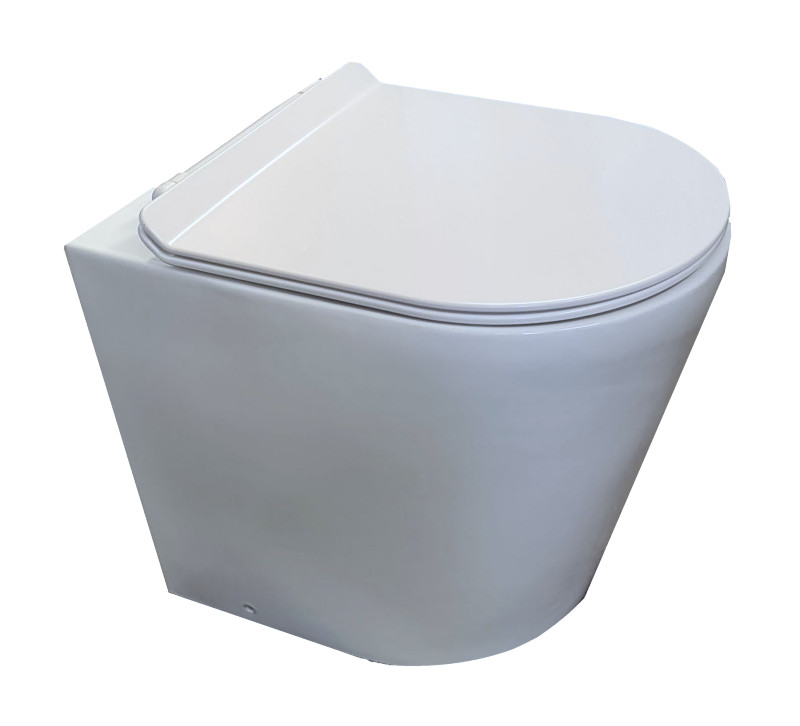 'Oslo' Porcelain Pedestal – with Deluxe Slow Close Seat
The most upmarket dry composting pedestal on the market today, the 'Oslo' porcelain pedestal combines
timeless elegance with the unmatched
durability and class of porcelain. Now
available as an option with black toilet seat.
With a glass-like smooth ceramic finish
facilitating easy cleaning, it will look brand
new for many years to come. this pedestal is
sure to be the envy of any compost toilet
aficionado.