If you don't have underfloor space, a self-contained composting system (or 'Pod' as we like to call them)  is for you. These smaller systems have the advantage that they can easily be fitted into an existing toilet room without the need to have underfloor access to install and maintain a composting chamber.
This is a feature most other composting toilets can not offer.
'Pods' are suitable for a smaller family, typically from 1 – 3 people in full time use. More systems can be added as required, catering to larger families sizes and depending on the number of bathrooms in situ.
The Oz-e-Pod
Featuring a hygienic, sturdy and easy to clean construction and incorporating a
convenient privacy shutter, the Oz-e-Pod is re-drawing the composting toilet landscape.
Ecological Elegance at its best!
The only council approved, self-contained batch composting system in Australia!
The Oz-e-Pod has it all. Quality, Style, Design & Price!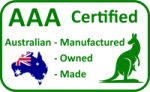 $1,795.00
The Tiny-Pod
1 – 2 people full-time use / part-time use – can be increased by adding optional extra compost bins, featuring a convenient 'transit tray' to eliminate dripping when exchanging containers.
Elegant and sturdy construction with high resistance to impact, chemicals and UV light.
Australia's lowest price and highest capacity toilet in it's class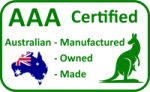 $895.00
The Scandi-Pod
Featuring a Scandinavian style, simple, minimalist but elegant design, this small – but large
capacity – Viking Eco-Warrior is a great addition to any domestic/beach/tiny home, country living
etc. etc. situation.
There are 2 x 50 liter large capacity bins included in the system. Extra bins available.
Help create your own Scandinavian Eco Cottage Getaway with this elegant beauty!
$1,195.00
The Rota-Pod
The Rota-Pod is Australia and New Zealand's first self contained carousel type composting
toilet! Sized for 1 – 2 people full time use, 2-3 people part time use.
This ingenious 3 bin system solves the question as to where to store the extra bins while they
compost. Directly inside the unit! Simply move the carousel on when one bin is full until it comes
round full circle. Only harmless, fully broken down compost is disposed of with this system.
$1,750.00
The RV-Pod
Green Loo's answer to all your RV, Boating, Caravaning, Glamping and other mobile requirements.
This model separates solids from liquids (Urine Diverting) and incorporates a convenient privacy shutter.
The RV-Pod has been designed as a hygienic and biological answer to traditional cassette or chemical
toilets – a collection compost toilet.
It boasts a unique liquids level window – internally lit by a green LED – which allows you to
immediately ascertain the liquids level in the liquids container.
Who said you can't have a good looking toilet in your Recreational Vehicle! (Boats included)
$1,195.00